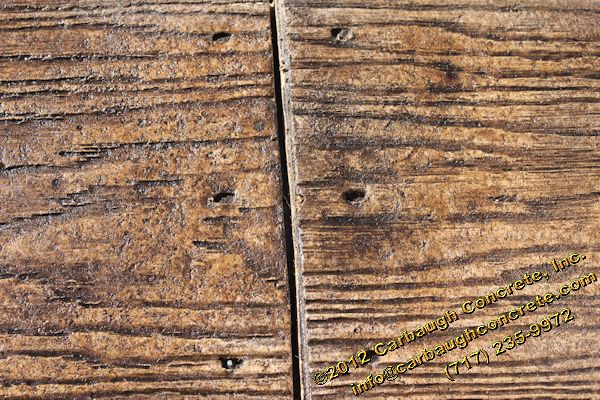 The Boardwalk Plank is a stunning, weathered, wood-grain pattern and makes a beautiful border for any project!
Features of the Boardwalk Plank pattern:
Texture
A semi-smooth pattern with a wood-grain appearance
Edges
Soft, worn edges
Shape
Various rectangular lengths with a uniform width
Sizes
1′ wide with various lengths ranging from 1′ to 8′
Grout Lines
Insignificant grout line with the appearance of planks abutting one another at the sawed ends
View our Boardwalk Plank Archive to view some of the projects we have completed using this pattern.
Contact us today to schedule a free estimate for a Boardwalk Plank stamped concrete project!