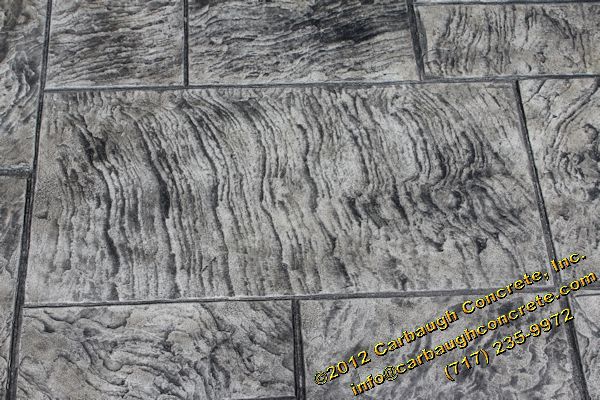 The Regal Ashlar pattern is an assortment of various shapes and textures of blue stone.  This pattern is a new addition to our inventory as of 2012.
Features of the Regal Ashlar pattern:
Texture
Various stone textures
Edges
Worn, beveled edges
Shape
Various rectangular shapes
Sizes
Various random sizes from 2½' x 1½' to 10″ x 5″
Grout Lines
Narrow grout lines (approximately ¼" wide)
View our Regal Ashlar Archive to view some of the projects we have completed using this pattern.
Contact us today to schedule a free estimate for a Regal Ashlar stamped concrete project!