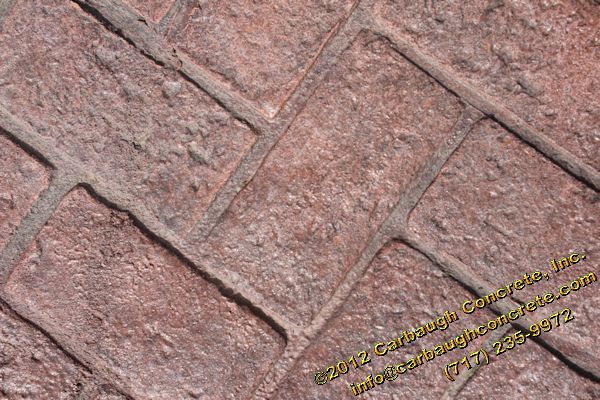 This used brick pattern features brick with an aged appearance laid in a traditional herringbone arrangement.

Features of this stamp pattern:
Texture
A worn or used appearance with a traditional brick shape.
Edges
Soft, worn edges
Shape
Traditional brick
Sizes
Each brick measures approximately3½" x 7″
Grout Lines
Medium, sandy grout lines (approximately 3/8" wide)
Contact us today to schedule a free estimate for your Herringbone Used Brick sidewalk or porch!